Energy & focus without the jitters
A coffee alternative consisting of 100% organic cacao, ayurvedic herbs and functional mushrooms. With just a fraction of the caffeine found in coffee, you get energy, focus and immune support without the jitters, crash or poor sleep.
Try It
Free US shipping + comes with a free frother.
"MUD\WTR is pretty much the best substitute for coffee that you can ultimately get."

@thomasdelauer

Author and Fitness Coach
Shop all starter kits
$40 $60
Everything you need to get started: 30-serving tin, USB-rechargeable frother, a guidebook with recipes and healthy habit info, and a few other surprises. Oh yeah, free US shipping too.
If you can change your mind, you can change anything
Everything—from how we treat the planet, to how we treat each other, to how we treat ourselves—starts from within. We want to give you permission to try something new, even if it's just a new state of mind. Because if you can change your mind, you can change anything.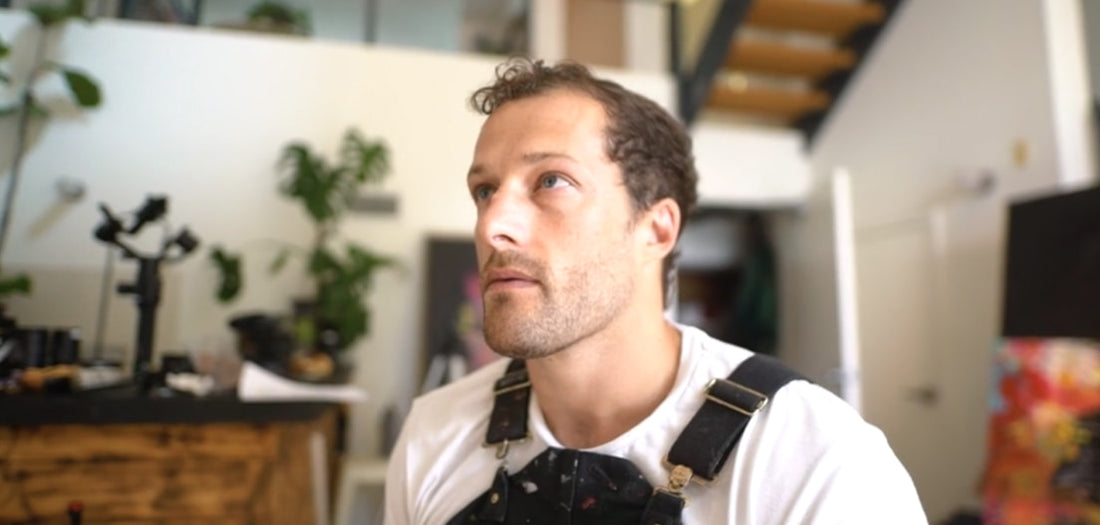 I wasn't mad at coffee, just disappointed
So I made something better from cacao, herbs, spices and mushrooms. It gives me focus, energy and immune support, without the jitters and sleep issues of coffee or energy drinks. In 2018, I started sharing it with others. Now we have blends for every time of day.
— Shane Heath
Ask us anything
Do MUD\WTR products contain caffeine?
Our :rise blends contain a fraction of the caffeine found in coffee. On average, coffee contains 90-100mg of caffeine. That can vary up to +/-30mg, depending on the beans and the roasting method, according to the FDA. Meanwhile, :rise Cacao has around 35mg of caffeine per serving, while :rise Matcha contains around 55mg of caffeine per serving. Check out our :rest Rooibos or :balance Turmeric blends for a caffeine-free option.
Are MUD\WTR products Whole30-Approved®?
Our morning coffee alternatives, :rise Cacao and :rise Matcha, sure are. Whole30 HQ has made an exception to their "no oats and/or sorghum on the label" rule for MUD\WTR, as we use organic oats and sorghum to culture the mushroom blend. But because oats and sorghum are not present in significant amounts in the final product, Whole30 determined :rise Cacao and :rise Matcha are still Whole30-Approved® and compatible with the program.
Is there sugar in your :rise, :rest, or :balance blends?
Nope. There are no sugars or artificial sweeteners added. If it's not sweet enough for ya, try adding some of our own :sweetener. It's the least-bad sweetener money can buy.
Where are your products made?
MUD\WTR started in and operates out of Venice, CA. All of our mushrooms are American-grown, while the rest of our ingredients are sourced from all over the world, before being dropped off at our production facility by peregrine falcon.
Where are your mushrooms from?
All of our mushrooms are grown in the U.S.A., baby. We work with producers in California, and only the very best of 'em.
Can you drink MUD\WTR products while pregnant?
We're not doctors and we don't pretend to be. Consult your physician before making any changes to your diet during pregnancy.
Are MUD\WTR products organic?
All of our products are USDA-certified organic.
Do you offer samples?
At the moment, we do not. Our product is expensive to create and we believe that you will not regret ordering it to try for yourself.
Do you have wholesale partners?
We sure do. We work with select cafes and markets that we feel represent what we do and serve our customers well. Interested in becoming a wholesale partner? Drop our wholesale team a note on [email protected].
Will MUD\WTR make me trip?