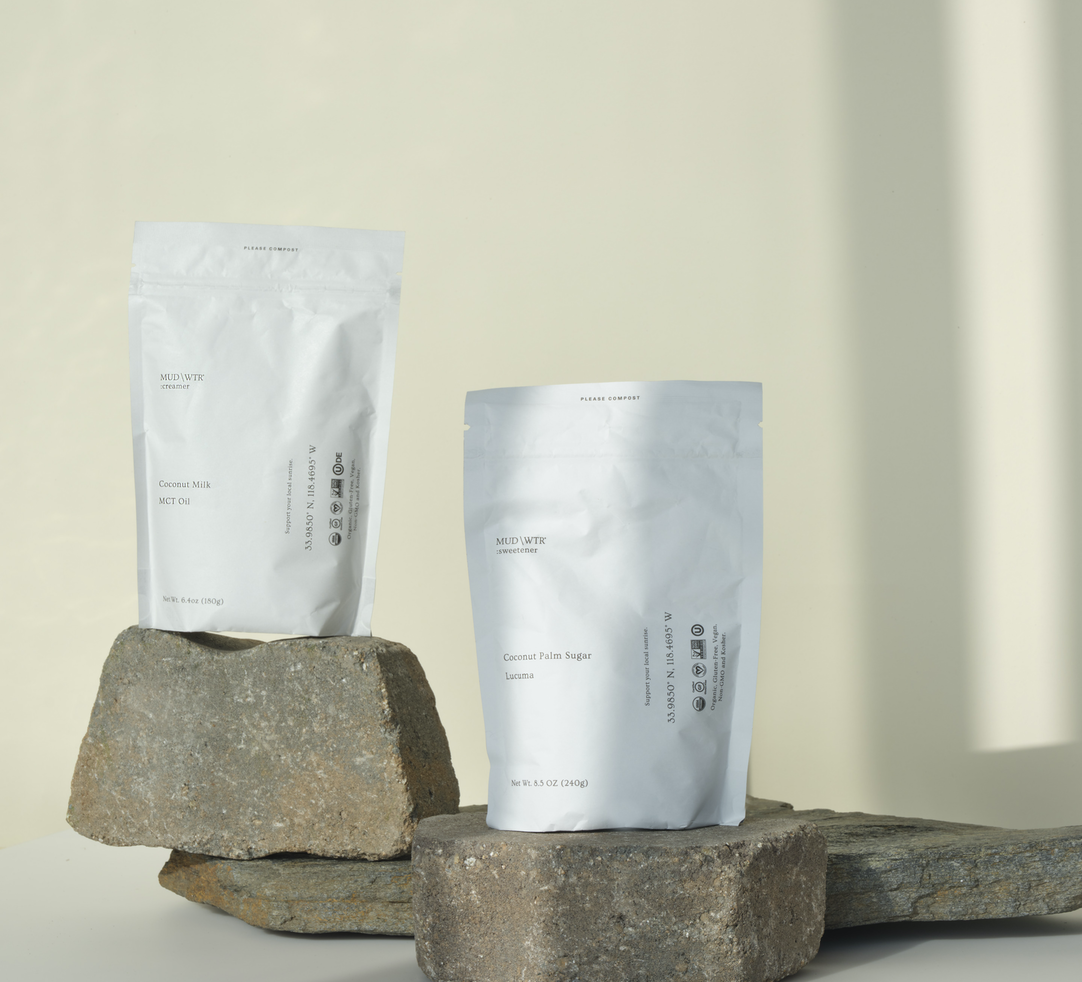 30 serving :sweetener & :creamer Bundle
Click to scroll to reviews
If there's one thing we know, it's that life is better in pairs. This was true on Noah's Ark and it's true of our :creamer and :sweetener bundle. It's also true of socks, but look, that's not the point. The point is that bundling saves you cash and cuts down on shipping and fossil fuels.
Our :creamer is made from coconut milk and MCT oil. It's vegan, sugar-free and gluten-free.
And our :sweetener? Thought you'd never ask. Two parts coconut sugar, one part lucuma. With butterscotch and caramel undertones, it's here to bring a little more bliss to your morning ritual.
Ah, there's my sock!
Choose your price
Refill ships in 30 days
Adjust shipments or cancel anytime
Free US shipping
Awesome

This bundle is amazing. The coconut creamer is especially really delicious and it adds that lil something extra that takes mud to the next level. Two thumbs up!

This is great , Coconut sugar and creamer is good quality

Makes the mud/water friendly for begginers in the brand

Very light concoction ☺️

It has a "guilt-free" sweetness. It just feels healthier. Lol. Thank you.

Perfect Combo

I have been a black coffee drinker my entire adult life (I'm 69 for point of reference). Your creamer and sugar is absolutely delicious with your rise matcha! Who knew 😉

Great product

These definitely help the taste of the other products, highly recommend getting and using them along with

Creamer is awesome

It's the perfect add to Mud for a creamy taste. I love coconut, so that might be part of the reason it's so good.
Reviews Loaded
Reviews Added