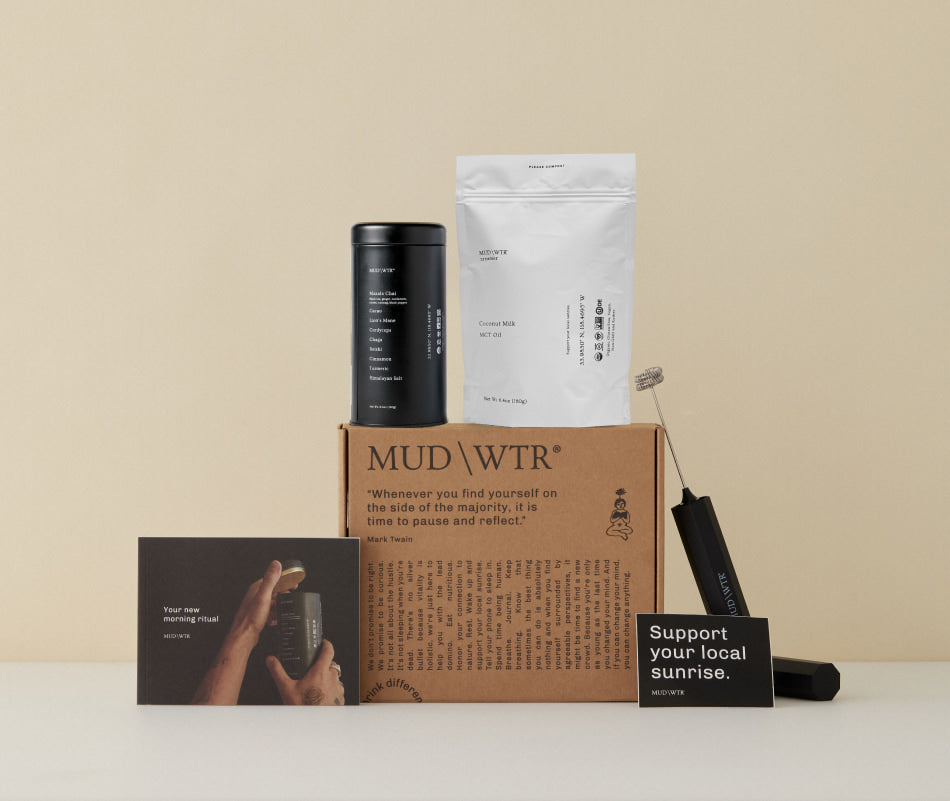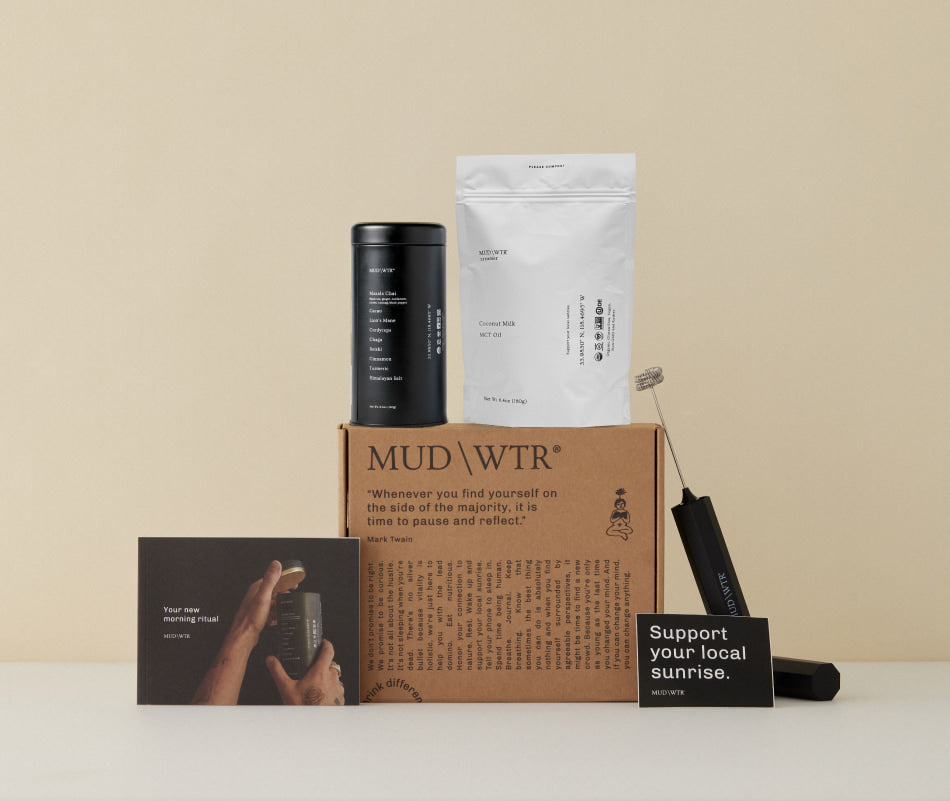 Your new morning latte starts here
A starter kit combining our original coffee alternative blend of 100% organic cacao, spices, mushrooms and mycelium with an organic and sugar free creamer made from coconut milk and MCT oil.
Add them together and you get the best latte the dirt can grow.
· 30-Servings of :rise original blend
· 30-Servings of :creamer
· Free frother
· Free booklet
Free US shipping & full control.
In 3 weeks we will email you about your upcoming 30 serving refill, and you can adjust or cancel at anytime.
So glad i gave it a try!
I really love this product, it gave me the energy i needed without the jitters and other side effects of coffee.
Marisol A.
Verified Buyer
I love it!
I can't wait until my next shipment. I have shared MUD\WTR with so many people, I hope they become subscribers.
Catherine P.
Verified Buyer
Can't live without it
Love mudwater. It is by far the greatest coffee replacement. It's my new morning ritual!
Lacie F.
Verified Buyer
Natural energy without the jitters
Our :rise Original Blend is a coffee alternative consisting of organic cacao, spices, mushrooms and mycelium. Our :creamer is organic, vegan, and sugar free and made from coconuts. The combination gives you focus, energy and immune support without the jitters, crash or poor sleep.
Making a MUD\WTR latte is simple.
Fill up a mug with 12 oz of hot water.
Add a tablespoon of our :rise Original Blend.
Add a tablespoon of :creamer.
Mix it up really well before enjoying like the legend you are.
It's what's inside that counts
MUD\WTR :rise Original Blend uses premium mushrooms and mycelium rich in antioxidants like lion's mane for focus, chaga and reishi to support a healthy immune system, cordyceps to promote natural energy, turmeric and cinnamon for an even bigger antioxidant punch, and cacao for mood and focus.

100% USDA Organic, Gluten Free, Vegan, Non-GMO, Kosher, Whole30 Approved
35mg of caffeine and 2,248mg of mushrooms and mycelium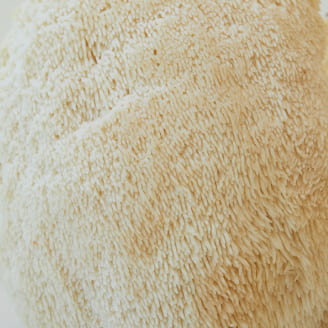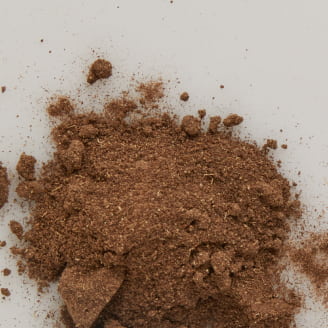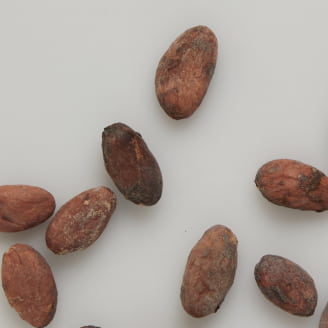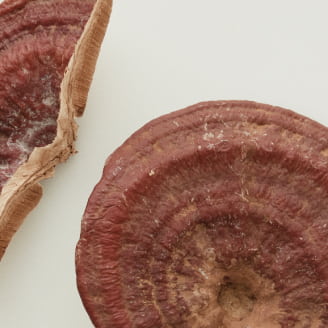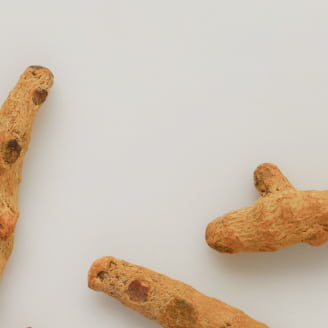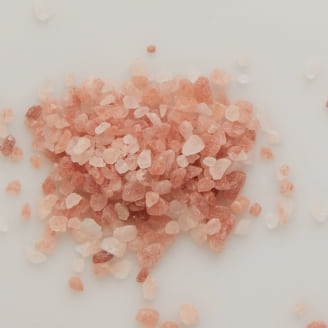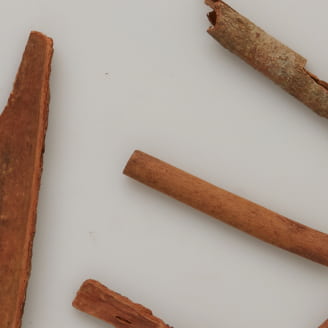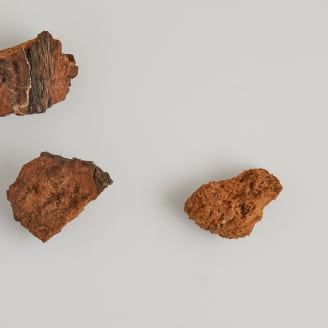 *The chaga mycelium we use looks different than the birch conk pictured.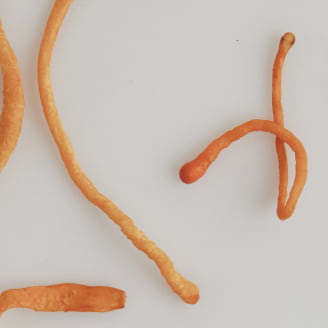 Your new morning latte, delivered.
3 weeks after your starter kit + :creamer is shipped we will shoot you an email checking in and seeing how you want to customize your ongoing orders.
Subscribe & save.
Free US shipping & free frother.
Adjust shipments or cancel anytime.
Month 1 — Starter kit
30-Servings of :rise Original Blend
30-Servings of :creamer
Free Frother
Free Guidebook
Free Product Samples
Free Sticker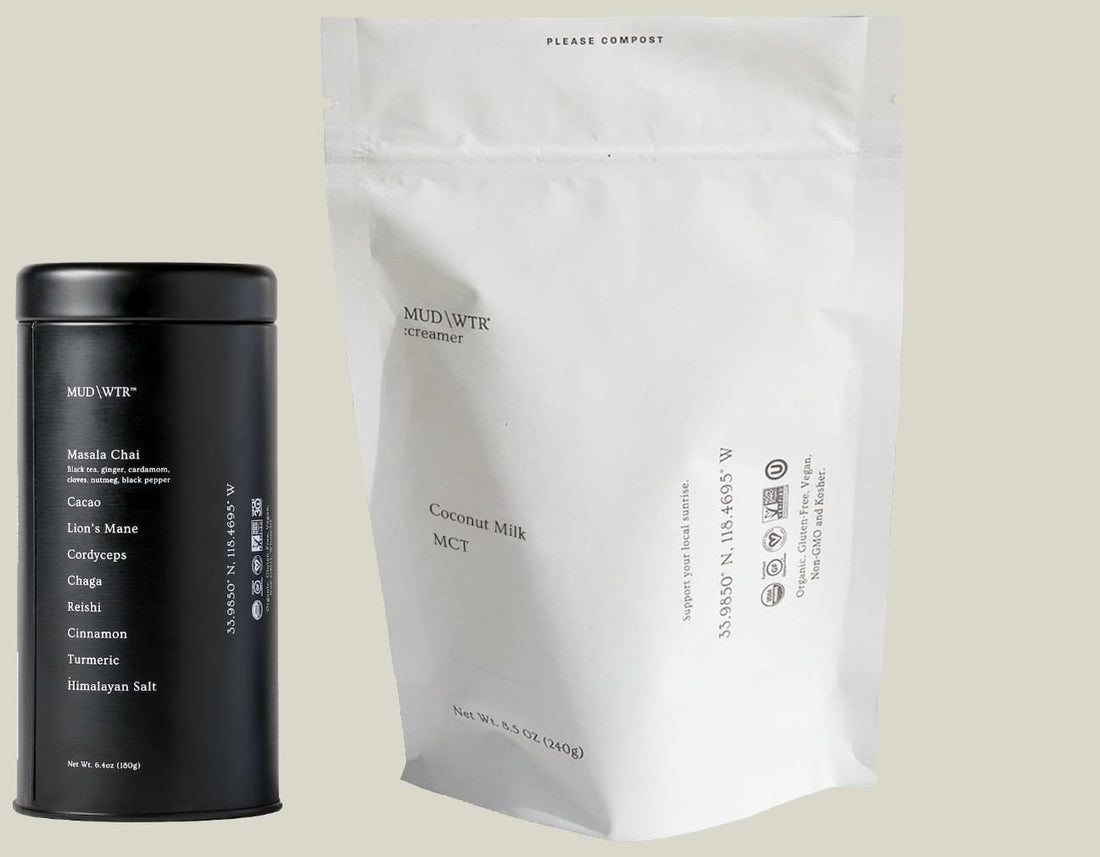 Month 2 — Refills
30-Servings of :rise Original Blend
30-Servings of :creamer