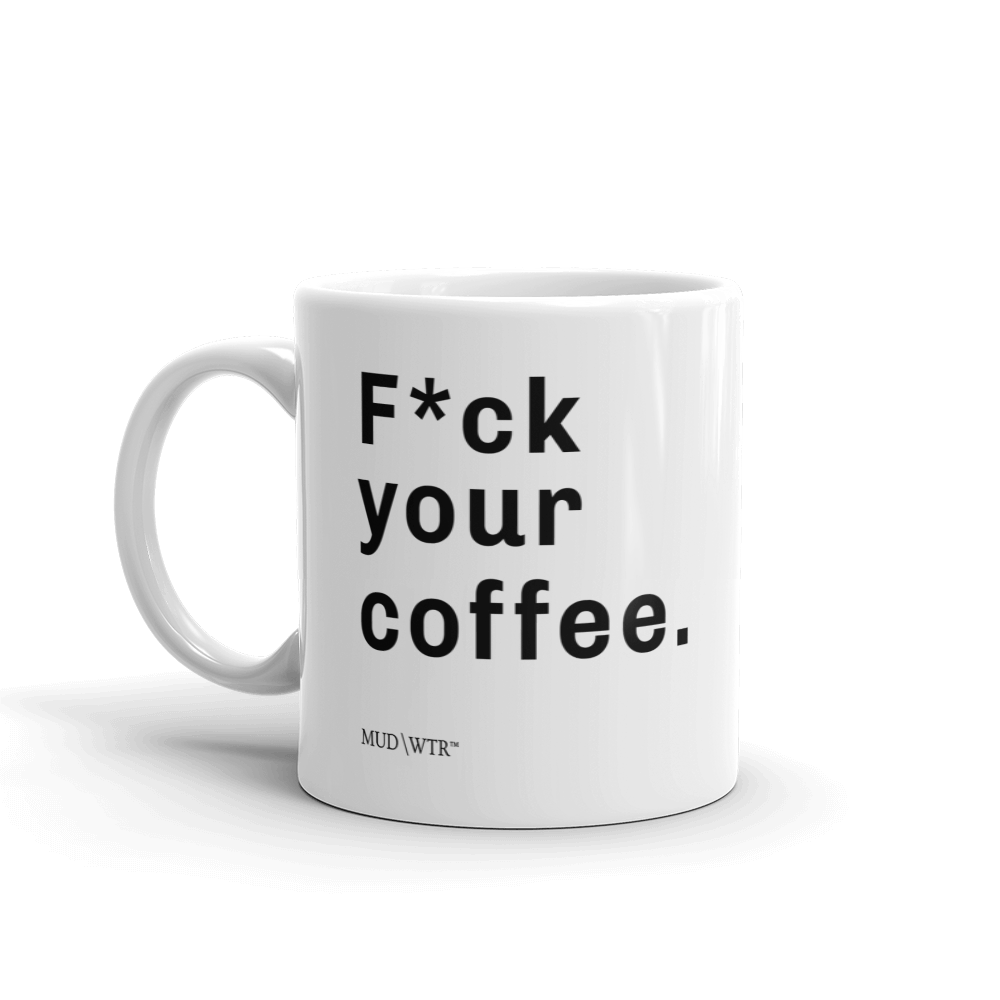 F*ck Coffee Mug
F*ck Coffee Mug
Click to scroll to reviews
The anti-coffee coffee mug because we're not mad at coffee, just disappointed.
Ceramic.

Dishwasher and microwave safe.

White and glossy.
Represent Mornings, Represent The Vibe

This mug completes my mud mornings while I support my local sunrise……

SN

Roommates jealous, coworkers offended, mission accomplished

My trash roommate constantly threaten to drink coffee from it, but all I need to know is that he is a coward.

BB

F*ck MUG

It's great, everyone has asked me what is f*ck Mud/Wtr? sharing it with all

Great

It's a great cup, and size. Not to big or to small. No dislike

ED

It gets people talking when they see me drinking from it

It allows me to start a conversation with someone when they see me drinking my mud from my mug

Great

Awesome Mug with a Cool message to Boot, highly recommend!

Easy

This mug is a for sure attention getter at work and I love it!!
Reviews Loaded
Reviews Added