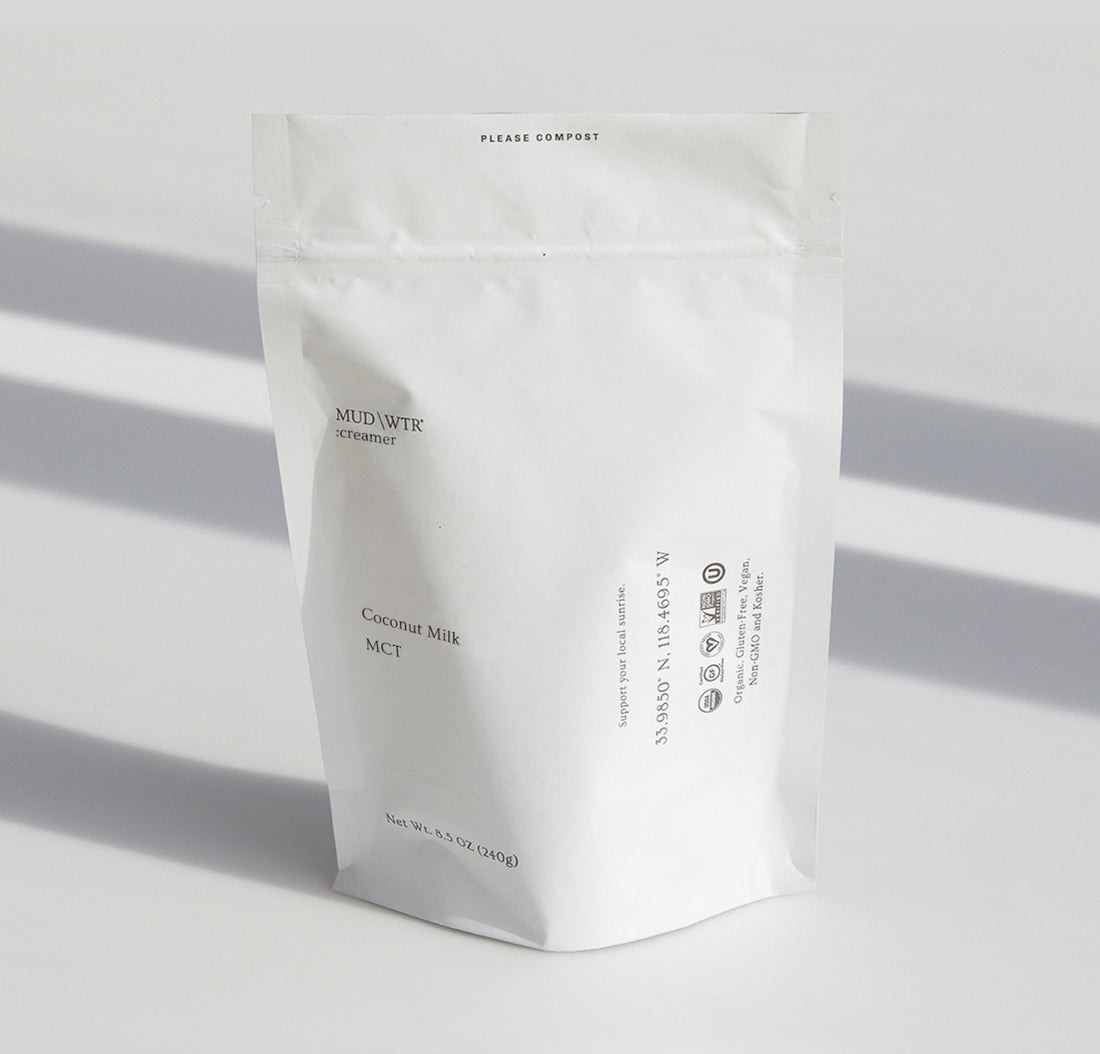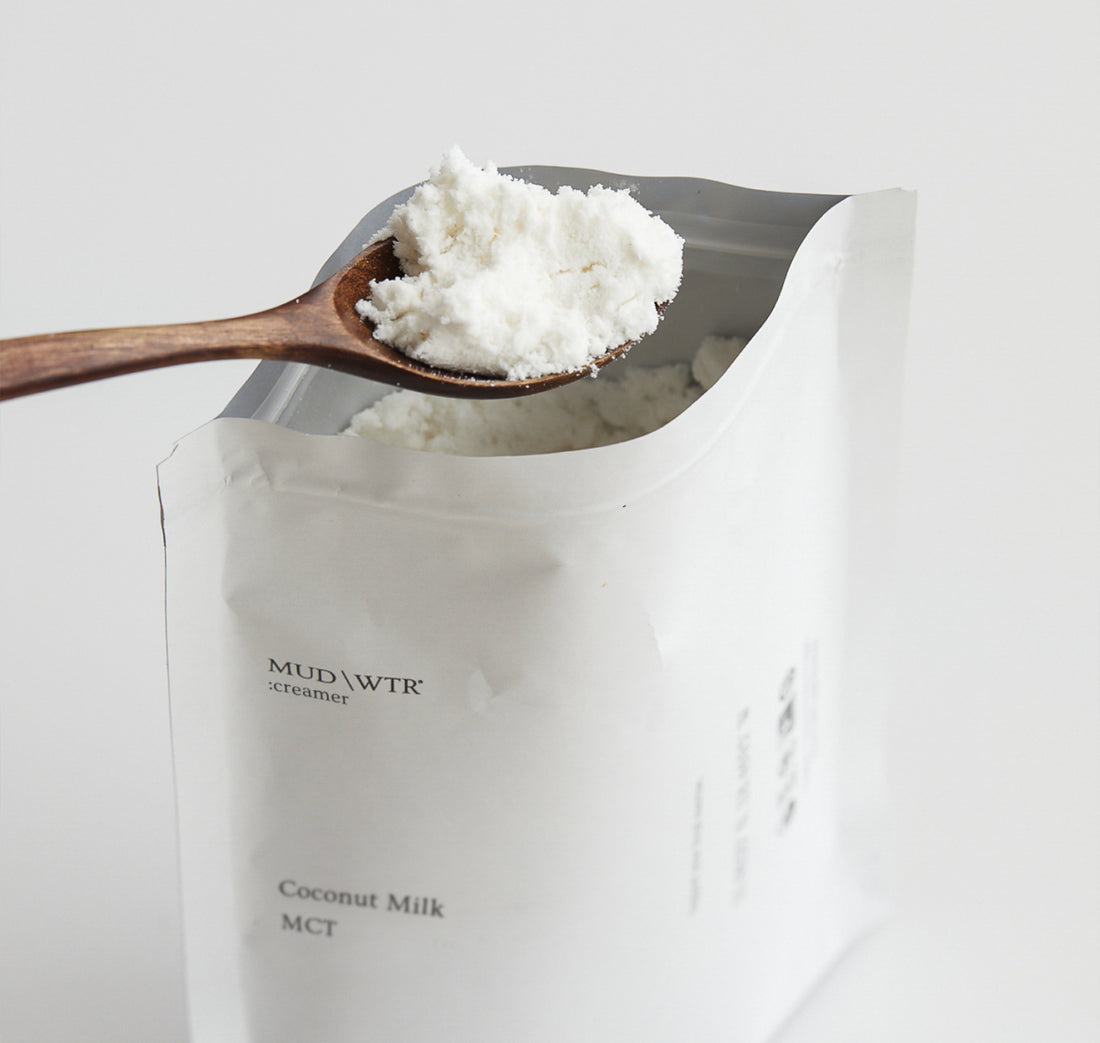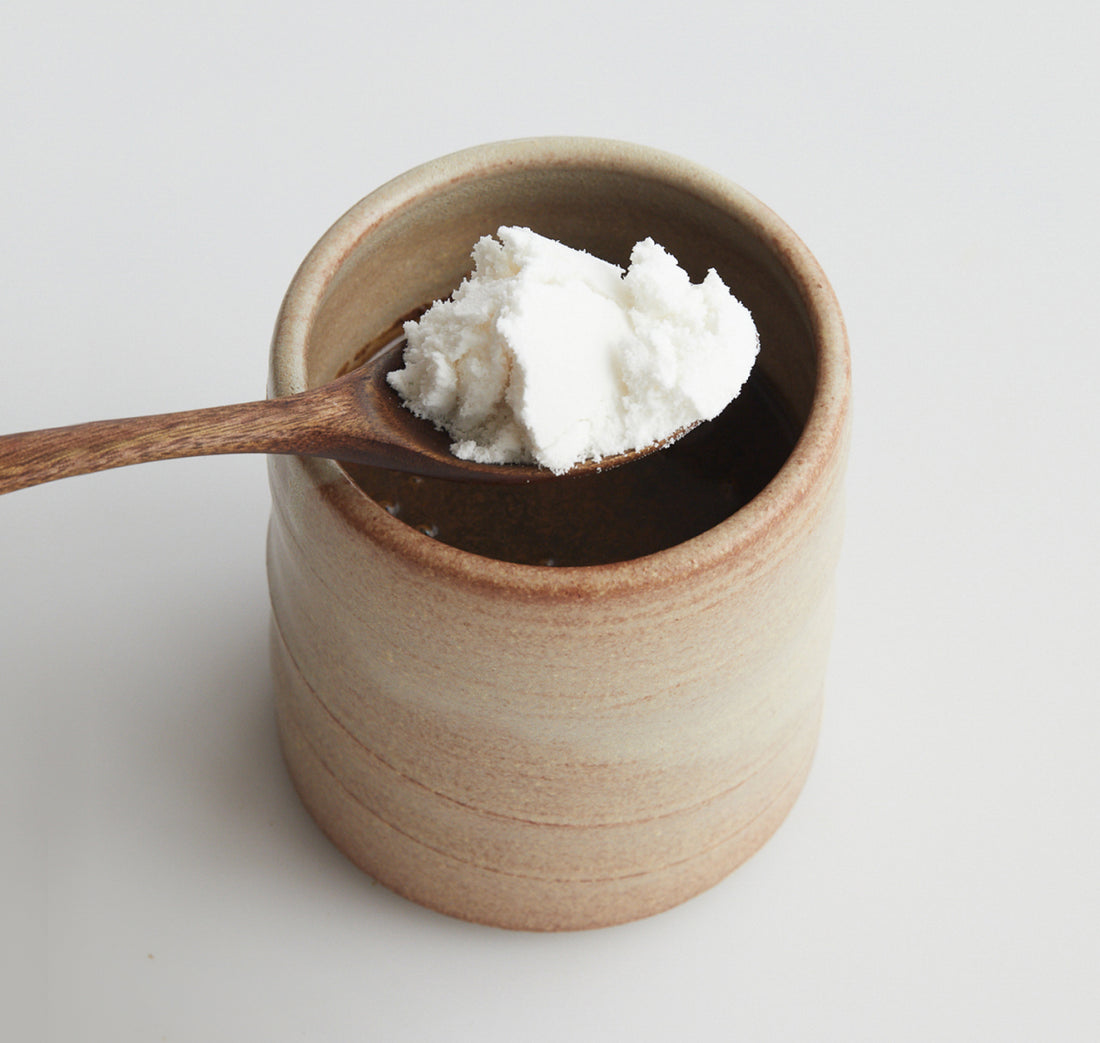 90 serving :creamer
Click to scroll to reviews
MUD\WTR's BFF is a coconut milk and MCT creamer, plant-based, vegan, gluten-free. With just a tablespoon in your mud, you get beneficial fats and a silky smooth finish. Think chai mocha: but super-powered. With our 90 serving bag, you can be generous to your mug and your mates. Spread the love.
Trying to get more milk for your buck? Get our bulk creamer bag and you'll be in luck.
90-servings of creamer.
Matte white recyclable bag.
Shipped in a recyclable box (plastic-free.)
$0.44-$0.67 per serving.
Choose your price
Refill ships in 30 days
Adjust shipments or cancel anytime
Free US shipping
Meet our creamer.
You probably know what creamer is but this isn't your nana's half-and-half. It gives you the silky smooth latte feel without the guilty finish. It's vegan, gluten-free, sugar-free, and packed with functional fats.
Certs on certs.
100% Organic, Gluten-Free, Vegan, Non-GMO and Kosher.
Add a tablespoon to your MUD\WTR and add whatever you like. Some like it with some honey or you can play with something spicy like cayenne. Done? Stir well before enjoying like the legend you are.
Fats are made up of chains of carbon atoms, with long-chain fatty acids composed of 12-21 carbon atoms and short-chain fatty acids being 6 or fewer. MCTs are medium-chain triglycerides, sitting right in the middle. Found in coconut oil, MCTs are uniquely digested into easily accessible energy or ketones.
It tastes like coconut milk, so it's naturally slightly sweet without the sugars or added sweeteners.
Whether brands choose to disclose this, all coconut milk powder is produced using a small amount of maltodextrin. Our's is 100% organic and derived from Yuca Root. Making up less than 2% of the final product, maltodextrin is simply used to turn a liquid into a powder while preventing clumping.
Nutrition Facts
Serving Sizes
1 tbsp (6g)
Not a significant source of trans fat, cholesterol, fiber, added sugars, Vitamin D, calcium, iron and potassium.
Organic Coconut Milk Power, Organic MCT Powder (Medium Chain Triglycerides), Organic Acacia Fiber, Organic Tapioca Maltodextrin (Derived from Organic Yuca Root). Contains Coconut.
Refreshing

Perfect creamer that doesn't overpower your tea with a nice smooth coconut oil

Coconut creamer

I did not know it would be so sweet, so the first cup I used too much. I have now found the right amount for me and my coffee! Great substitute for cream and sweetener! Highly recommend!

Gina

Love how easily it froths -, and it makes the drink creamy with out missing milk

Add this to your order right now!

I love this stuff! I've been using MUD\WTR for years and when I decided to add the creamer to my morning routine I found the perfect drink to start my day! This product is head and shoulders above regular creamers because its NOT filled with ingredients that are harmful to your body. A big 👍🏼 from me for sure!

LM

Love the creamer

I got a sample in my starter box and I tried it. Feel in love with it and ordered it. Now I will have it with my monthly delivery. My new obsession ❤️❤️❤️

Awesome alternative

So delicious. So creamy!!!! Best blcreamer!!

Creamer

A fabulous substitute from dairy1

Perfect addition

Perfect addition to my morning drink.

Good - What I expected

Look I think this stuff is overpriced. Margins are inflated or input costs need to come down. Otherwise, I enjoy it a lot. I actually use this to thicken and add some calories and then pour organic whole milk on top of it.
Reviews Loaded
Reviews Added