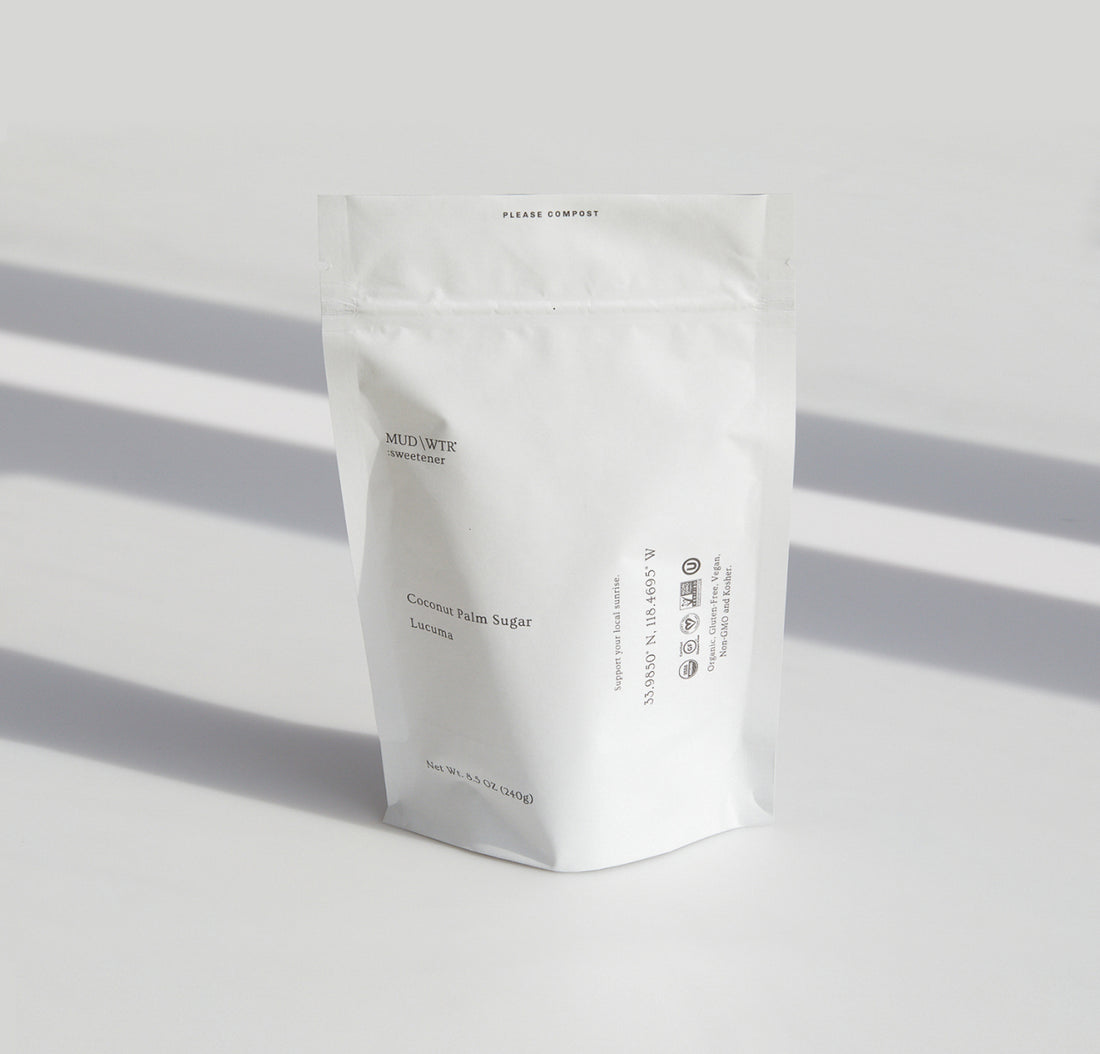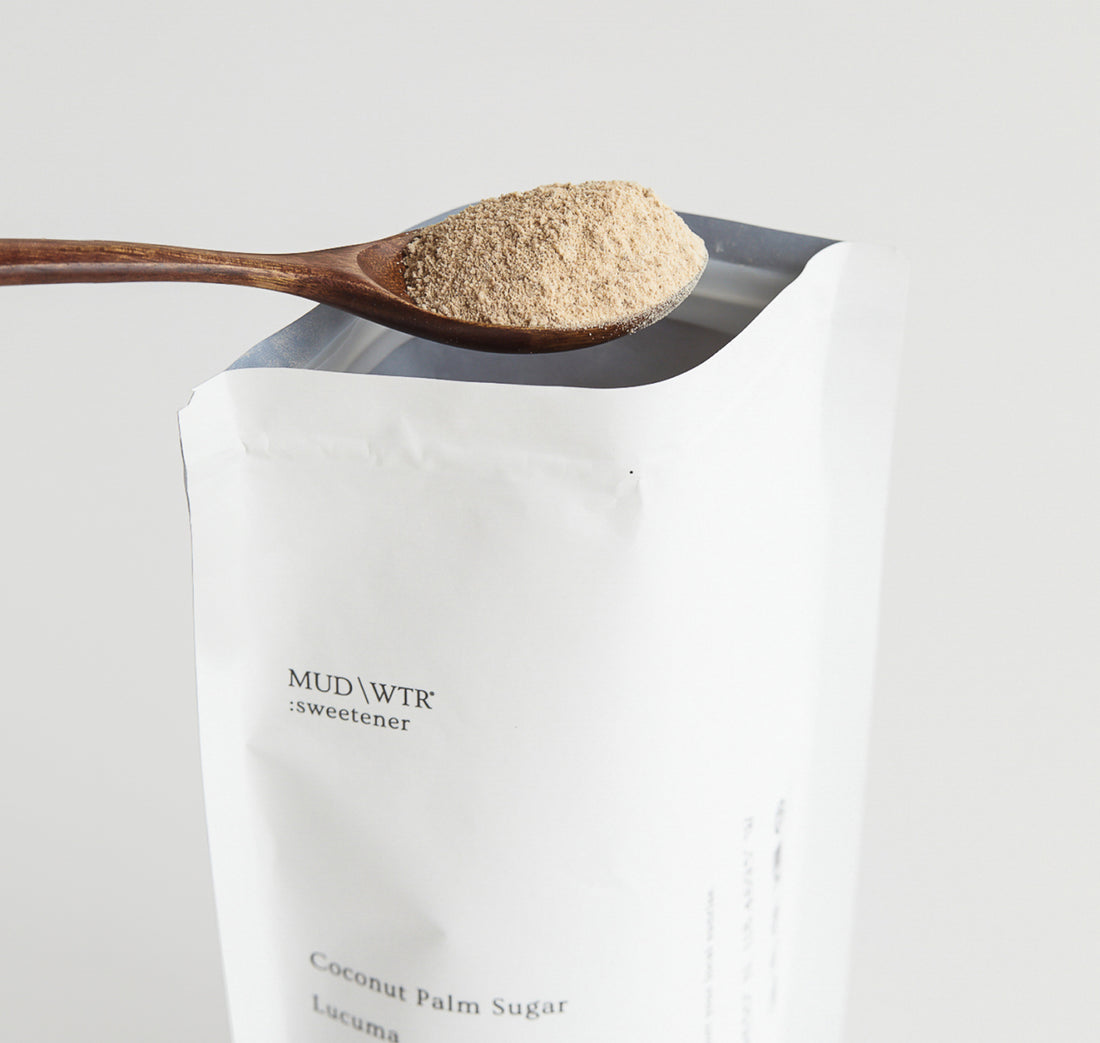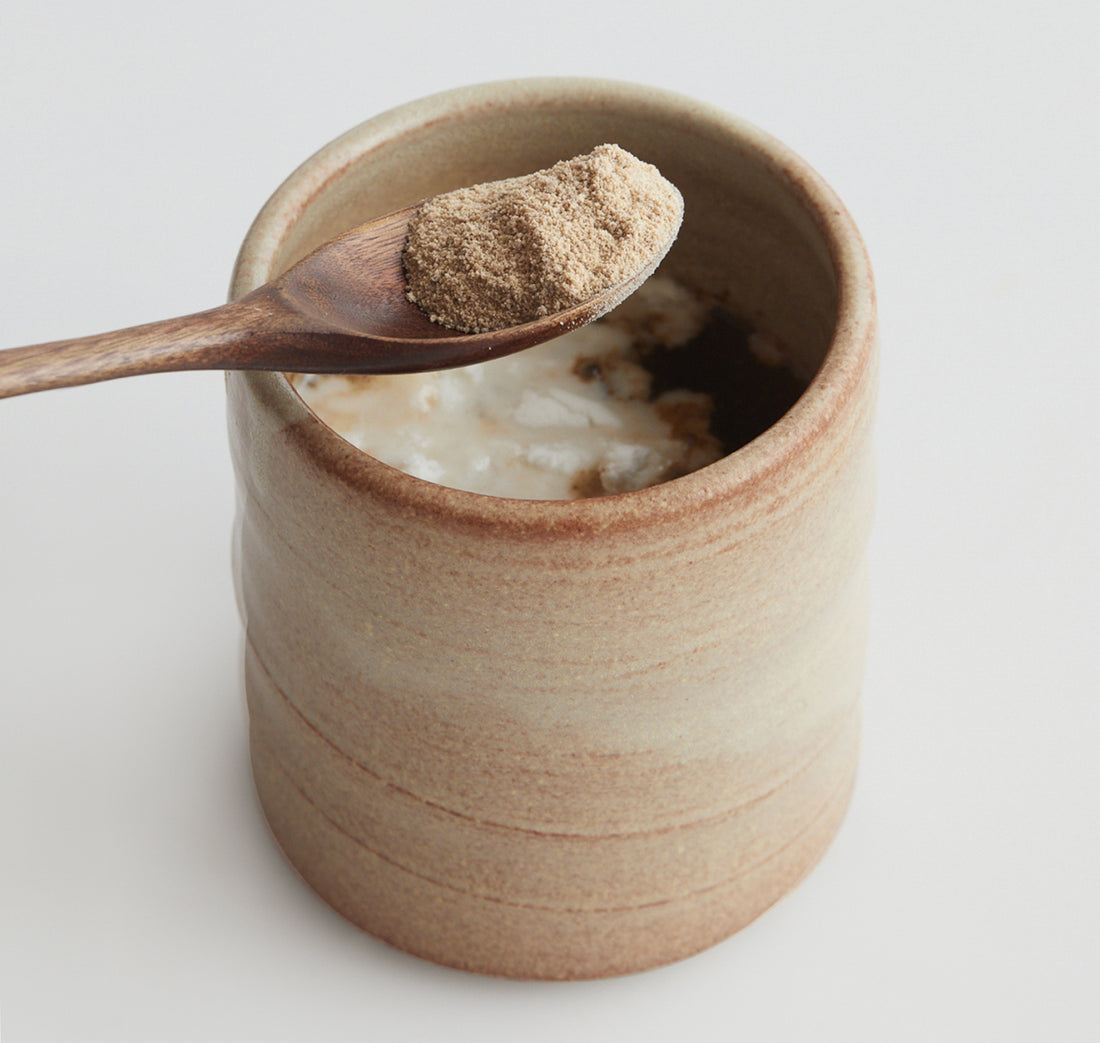 30 serving :sweetener
This is the least bad sweetener money can buy: Two parts coconut sugar, one part lúcuma (pronounced loo-koo-ma). WTF is lúcuma? Only "the Gold of the Incas." To accentuate its butterscotch and caramel undertones, we read it poetry. That's right, we read poetry to an antioxidant-rich fruit. Once it's weak in the knees (stem) we mill it at low temperatures. Then, we introduce lúcuma to its new best friend: coconut sugar, a real sweetie pie. If you're looking to sweeten your mud, this is a match made in superfood heaven.
30-servings of sweetener.

Matte white compostable bag.

Shipped in a recyclable box (plastic-free.)


$0.67-$0.83 per serving.
Like the environment? We do too! You can expect your sweetener to come in our new compostable bag.
Choose your price
Refill ships in 30 days
Adjust shipments or cancel anytime
Free US shipping
You're saving $5!
$25
$20
Meet our sweetener
This is the least bad sweetener money can buy. Two parts coconut sugar, one part lucuma. WTF is lucuma? Only "the gold of the Incas." Slap your taste buds in the face with :sweetener—your latte will never be the same.
Certs on certs.
100% Organic, Gluten-Free, Vegan, Non-GMO and Kosher.
Adding a tablespoon of :sweetener to our MUD\WTR latte with :creamer is how we like it, but you can go wild. Maybe you like it with collagen for ultimate creaminess, or some cayenne to spice up your morning ritual. Give it a good stir, put on your adult pants (or don't!) and go show the day what you're made of.
It's sweet, but not too sweet. We toyed with tons of ingredients to ensure :sweetener matched perfectly with MUD\WTR. Imagine white lab coats, beakers, complex equations—we left no stone unturned in making MUD\WTR's best sweet mate. The sweetness rounds out the flavor profile with a slightly caramelized flavor (think butterscotch or maple syrup), along with just the faintest top note of fruit from the lucuma.
Nutrition Facts
Serving Sizes
1 tbsp (8g)
Not a significant source of saturate fat, trans fat, cholesterol, Vitamin D, calcium, iron or potassium.
Organic Coconut Palm Sugar, Organic Lucuma Fruit Powder. Contains: Coconut.
Reviewing

30 serving :sweetener

Reviewing

90 serving :sweetener

Perfect amount of sweet

Taste is amazing. Not overly sweet, but is enough to take out the earthiness of the mud\wtr. Tend to run out a bit earlier than the mud\wtr itself, and that's with measuring out a tablespoon of each, but otherwise the perfect accompaniment.

Reviewing

30 serving :sweetener

Reviewing

30 serving :sweetener

Reviewing

90 serving :sweetener

This is amazing!

Even bought coconut milk to mix with and let me tell you! It is great!

Reviewing

30 serving :sweetener

Perfect Addition

Not too sweet! This is the perfect addition to my rise recipe.

Reviewing

30 serving :sweetener

Reviewing

90 serving :sweetener

Great product!

Great addition to your Mud/Wtr.

JG

Reviewing

30 serving :sweetener

Amazing!!!

The only problem with it was I ordered the 30 serving instead of the 1lb bag right away 💜

Reviewing

90 serving :sweetener
Reviews Loaded
Reviews Added